Roadside Planting We needed a small retaining wall to keep the soil and bushes in place beside a steep ditch.

37th and Hydraulic no sprinkler or drip system has been installed on this site.

1 year later - trees and shrubery are doing well and have filled in nicely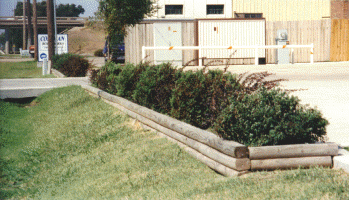 And continues on -- 35 shrubs including red crimson barberry, spirea, pyracantha and 3 trees (autumn purple ash and sunburst locust).